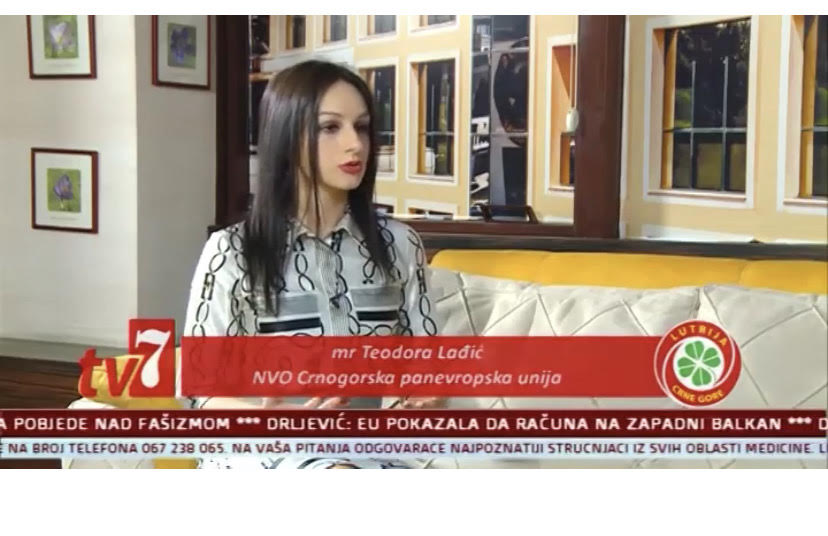 On the occasion of May 9, Victory Day and Europe Day, Teodora Lađić, Project Manager of the MPEU, spoke about the importance of those dates, as well as about today's perspective in relation to those important dates during the COVID-19 pandemic, global and European opportunities.
"9th of May is one of the most important dates in the history of the European continent, which has a dual symbolism and significance because it is – "Victory on Europe Day" – primarily it is the Day of Victory over Fascism and marks the end of World War II in 1945 – today it is the 75th anniversary, and at the same time it is Europe Day, 1950 Schuman's plan – the 70th anniversary of the presentation of the Schuman Declaration which introduced the process of unification of Europe."
"These dates (Europe Day and Victory Day) are inseparable and should be celebrated with equal intensity during these days of crisis, because they show why we must be persistent in reforms and improving living standards. The EC wrote a nice sentence in its statement during this crisis and the impossibility of a proper celebration of this date "we pay tribute to these dates behind closed doors, but with an open heart".
Watch the complete interview at: https://www.youtube.com/watch?v=cwHjX3cWpJ4&t=188s
Source: TV7, 05/09/2020.