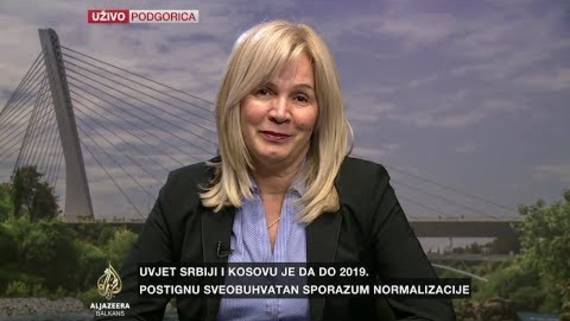 High Representative Federica Mogherini and Enlargement Commissioner Johannes Hahn presented the European Commission's Strategy for the European Union's enlargement to the Western Balkans.
It includes six countries: Montenegro, Serbia, Macedonia, Albania, Bosnia and Herzegovina and Kosovo. All of them must unequivocally dedicate themselves, they say from the Commission, to overcoming the burdens of the past, reconciliation, and resolving open issues, especially those regarding delimitation. Montenegro and Serbia, through active negotiations, have gone the furthest on the path to membership by 2025, but that will depend on reforms and political will, the European Commission said.
The guest of AlJazeera Balkans in Podgorica is Gordana Đurović, professor at the Faculty of Economics in Podgorica, former Minister of European Integration of Montenegro and President of the Montenegrin Pan-European Union, who spoke about the European Commission's Strategy and its implications for WB6.