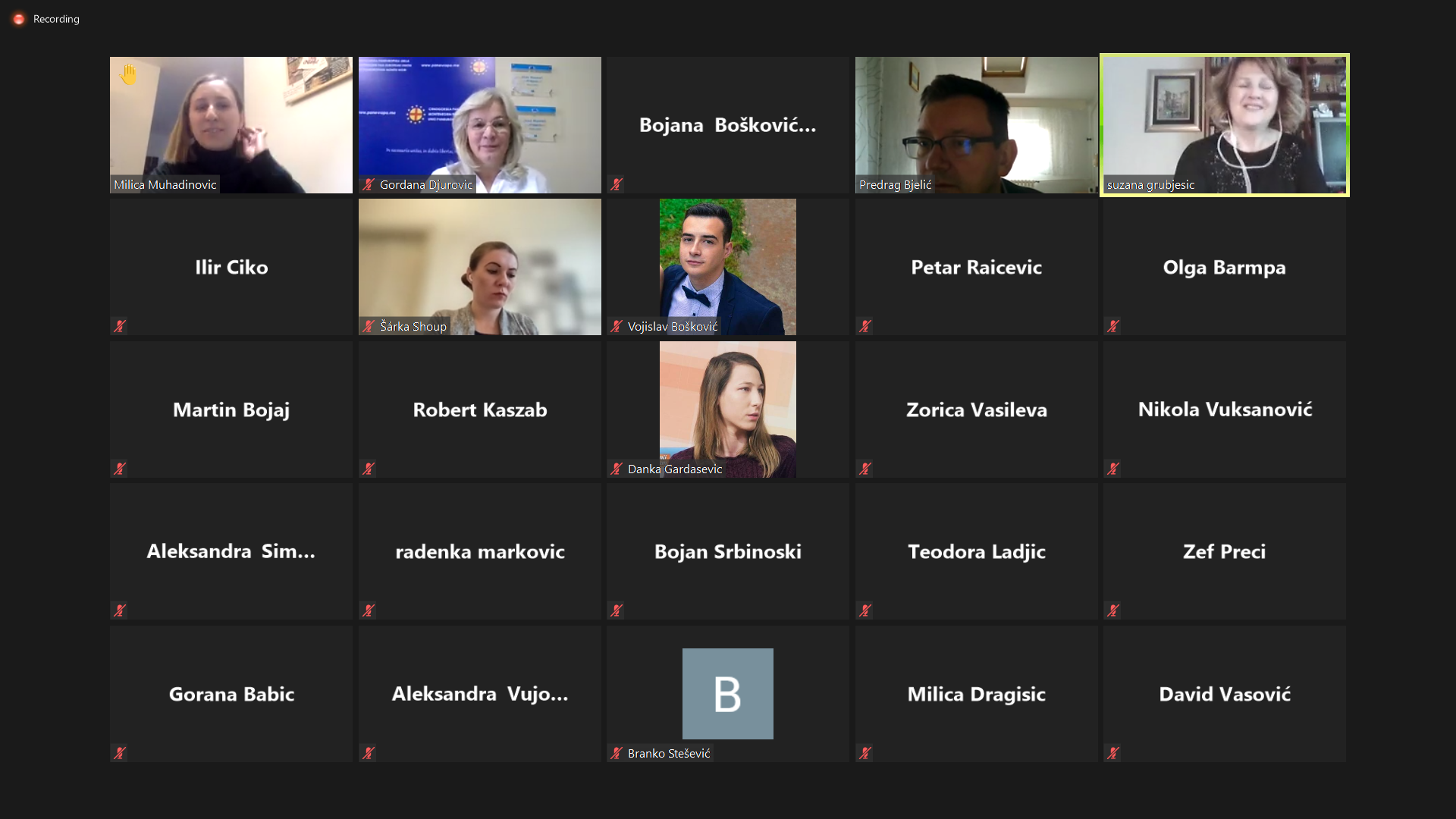 Today, Montenegrin Pan-European Union in cooperation with the Centre for Foreign Policy organized Webinar – Business process analyses of trade procedures: how to remove obstacles in the regional trade.
This Webinar was dedicated to the NTMs and NTBs and WTO/EU standard and practices in this area and identifying procedural inefficiencies and operational bottlenecks in cross-border intra-regional trade within Western Balkans, with focus on some examples from economies of the region.
Speakers at the webinar were dr Šarka Shoup from Institute for Politics and Society – Czech Republic, professor dr Predrag Bjelic from Faculty of Economics, University of Belgrade, and professor Gordana Djurovic, president of the MPEU and professor at the Faculty of Economics, University of Montenegro. Webinar was facilitated by Suzana Grubjesic from Centre for Foreign Policy – partner organization on this project.
Dr. Shark Prat spoke about non-tariff measures interferring in European Union-Western Balkans relations. She also presented view from Czech Republic regarding their ex-CEFTA integration and current V4 integration. Professor Predrag Bjelic spoke about removing obstacles in the regional trade with a focuse on Serbia and Serbia's trade with CEFTA 2006, the European Union and V4 countries, further integration of the Western Balkan Region. Professor Gordana Djurovic also spoke about how to remove obstacles in the regional trade, but with a focus on Montenegro and Common Regional Market.
The webinar was attended by 44 participants. After the presentations of the speakers, a discussion with the participants followed.
The webinar is an activity of the project "V4 support to promote WB6 Common Regional Market: one market for post-COVID recovery" supported by the Goverments of Czechia, Hungary, Poland and Slovakia through Visegrad Grants from International Visegrad Fund.
You can watch a video of the webinar on the following link – https://www.youtube.com/watch?v=-p-_qicTWTQ