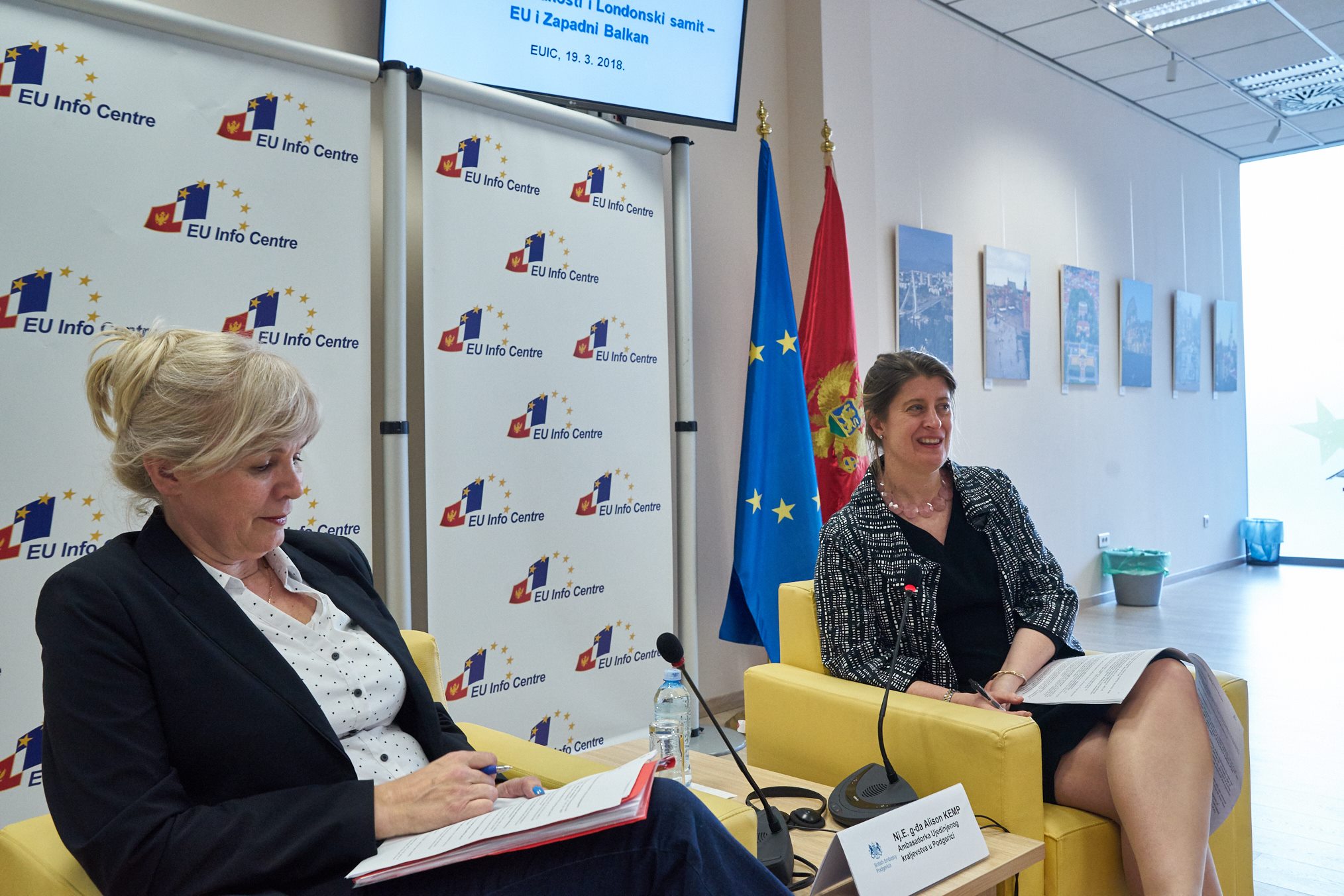 AmbassadorsTalks |️ The United Kingdom will continue to support the efforts of ️ Montenegro and the countries of the region on their way to membership in the  European Union, said the United Kingdom Ambassador to Podgorica, Alison Kemp, in a debate organized by the EUIC and the Montenegrin Pan-European Union.
"The United Kingdom wants a stable and prosperous region. The accession to the European Union is the right thing for Montenegro in order to empower your society and the economy, "said Ambassador Kemp.

✔

The Youth of the Montenegrin Pan-European Union had the opportunity to host the Ambassador of the United Kingdom on March 19, 2018, speaking on the fourth in a series of talks on the subject of European integration with diplomatic representatives of European countries. Her Excellency Ms Alison Kemp had the opportunity to present the position of the United Kingdom on the issues of the Connectivity Agenda and the upcoming Summit in London on the Berlin Process, as well as to discuss with other guests of this debate who raised a wide range of issues, making the debate very interesting.