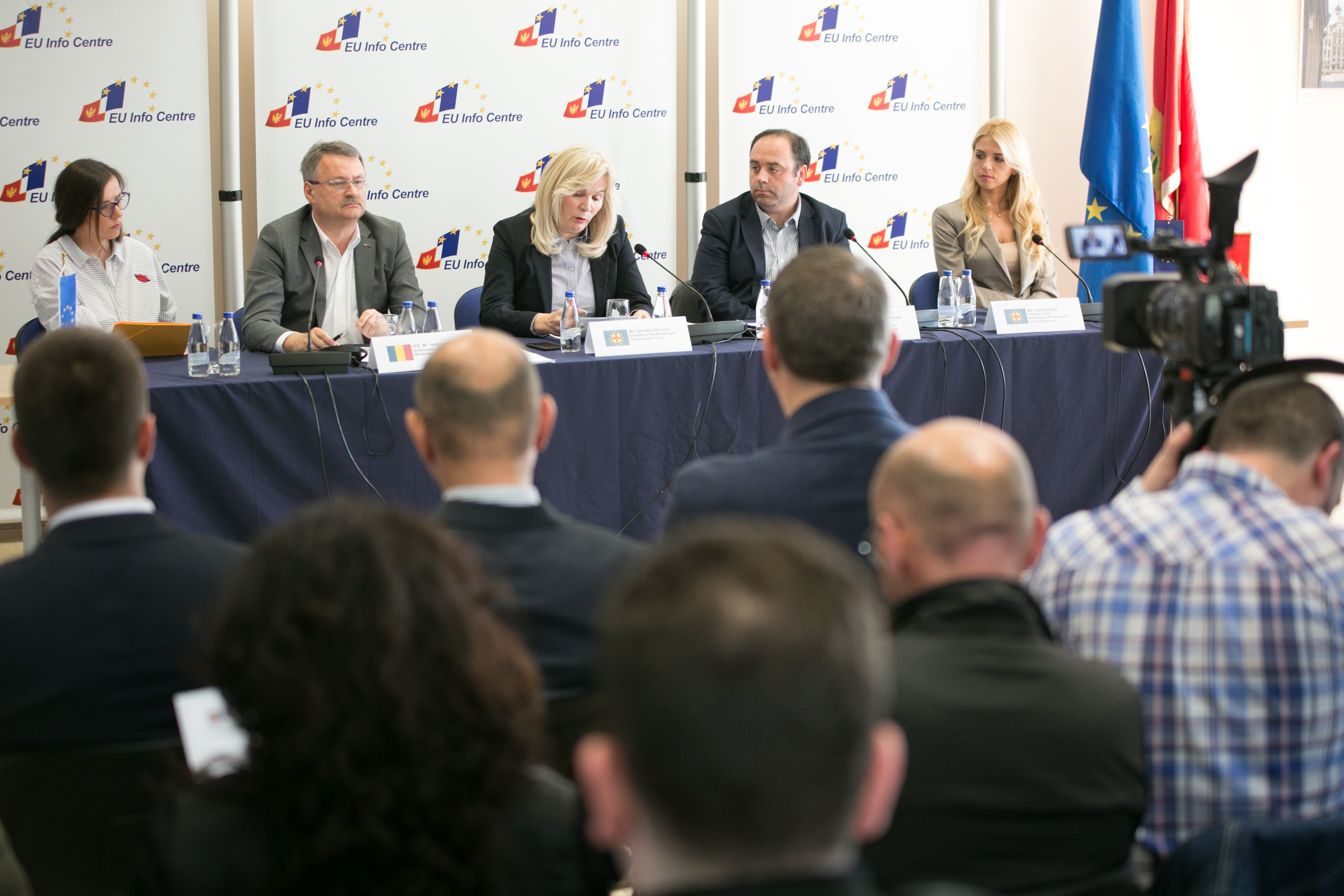 The debate on the topic of European integration with diplomatic representatives of European countries was held on Thursday, April 11, 2019, organized by the Montenegrin Pan-European Union Youth and supported by the EU Info Center. Our interlocutors were HE. Mr. Ferdinand Nagy, Ambassador of Romania to Montenegro and Mr. Laurent Goncalves, Charge d'Affaires of the Embassy of the Republic of France in Montenegro, with the facilitation of prof. Dr. Gordana Djurovic.
Prof. Gordana Djurovic pointed out that the debate was primarily dedicated to mark the thirty-year anniversary of the successful implementation of the EU's Jean Monnet program worldwide. This program was launched in 1989 and supports academic research on European integration and communications related to the European Union. It is being conducted in 87 countries and encourages dialogue between academics, decision makers and civil society actors around the world. Currently, half a million young people around the world are participating in these activities. The Montenegrin Pan-European Union is currently implementing two Jean Monnet projects, in the area of ​​sustainable development and communication of European integration, thus it organized this debate in honor of the 30th anniversary of the program, president of the MPEU emphasized.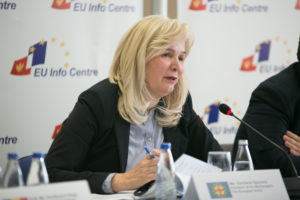 H.E. Mr. Ferdinand Nagy, the Ambassador of Romania to Montenegro, addressed the priority and perspectives of the Romanian Presidency of the EU Council during the period from January 1 to June 30, 2019 under the motto "Cohesion – Joint European Value". In particular, he pointed out that one of the priorities is to support the countries of the Western Balkans for EU membership. On the path of integration, Montenegro has and always will have the strong support of Romania, Ambassador Nagy emphasized. Also, he announced the Youth Conference that will be held in Bucharest, where participants will discuss youth mobility, employment and misuse of fake news towards young people on social networks.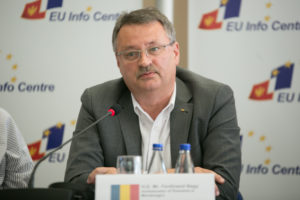 Mr. Laurent Goncalves, Charge d'Affaires at the Embassy of the Republic of France in Montenegro also stressed French support for the integration process of Montenegro, and in part of his presentation, he also referred to current events in Montenegro and the region, similar events in France and gave a review on the legacy of Jean Monnet and importance of these projects. In part of his presentation, he reflected on the great experience in various countries of our region, and pointed out that Montenegro is a stability factor in the region. He also announced the opening of the French Development Agency.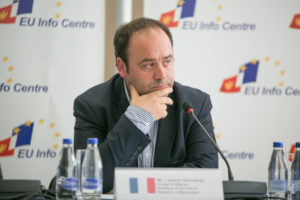 After the introductory presentations, a debate followed, where the youth of the MPEU and other guests, as well as students from the University of Montenegro, posed numerous questions to the distinguished guests. The debate is part of the project of the Montenegrin Pan-European Union devoted to better communication of the EU in Pan-European societies (CEPES project), and is realized through a series of debates with European diplomats who reside and work in Montenegro.