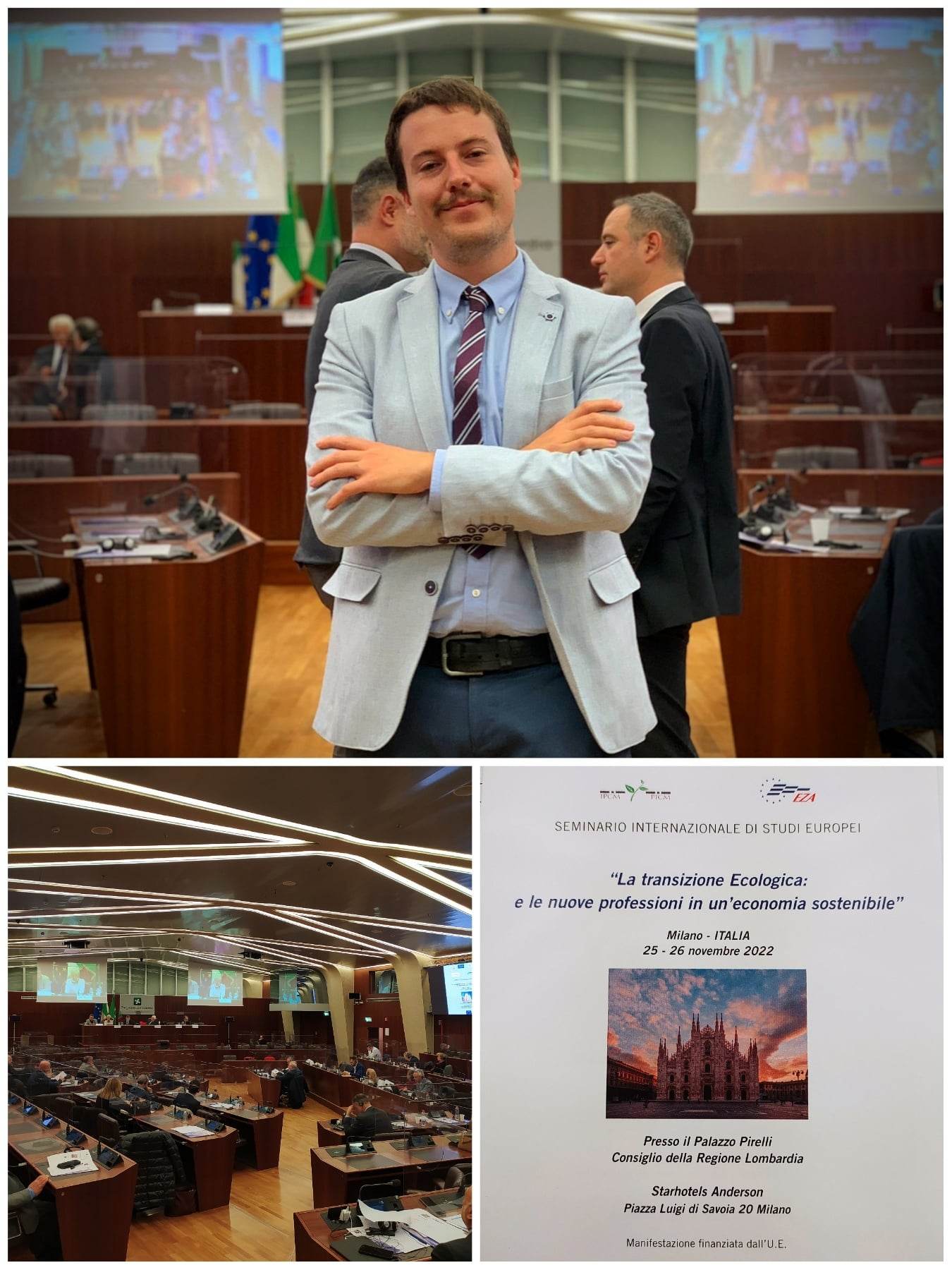 Member of the CPEU youth presidency, Radovan Ognjenović, participated in the international seminar "Ecological transition: New professions in a sustainable economy", held in Milan from 25-26. November 2022 organized by the Christian Worker Movement from Italy – Movimento Cristiano Lavoratori.
With this conference, they also marked 50 years of existence and activity of this organization, which has more than 300,000 members and advocates for man and his dignity not only in the sphere of work, but also for man in need, for man in trouble, but also for European unity based on common European values.
At the seminar, among other things, it was pointed out that the ecological transition is only one of several transitions that the modern world is facing at the same time (energy, economic transition, etc.). It was also emphasized that the COVID-19 pandemic, despite the numerous negative consequences it left around the planet, nevertheless encouraged and accelerated the development of modern innovations, especially in the field of digitization, but also in other fields. Also, people have become more aware of the fact that the planet we live on is only one and therefore we must all focus on sustainable development. It is impossible, however, to expect that the entire costs of the ecological transition will fall on the backs of taxpayers, but to achieve that goal, the cooperation of all significant actors, based on the principle of solidarity, is necessary. Ecological transition is among the most urgent processes that we must complete, and because we are all aware of the visible negative effects of climate change.