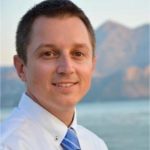 Vladimir Drobnjak, member of the MPEU Presidency presented responsible and irresponsible people through the analysis of financial management.
Here are the tips of several billionaires and their attitude about money, which Drobnjak singled out as good examples:
Michael Bloomberg (owner of Bloomberg, $ 34 billion): Don't waste money on things you don't need.
Ingvar Kamprad (founder of Ikea, $ 53 billion): Avoid unnecessary expenses. He is known to fly economy class and drive an old Volvo for years
Warren Buffett (investor, $ 66 billion): Buy the home you need. He still lives in the house he bought in 1958 for $ 31,500.
Carlos Slim (businessman $ 78.5 billion): The sooner you start saving and managing your savings, the later you will feel better, no matter what you do.
See the complete analysis at: https://investitor.me/2019/08/30/zasto-neki-ljudi-uvijek-imaju-novca-a-nekima-uvijek-fali/