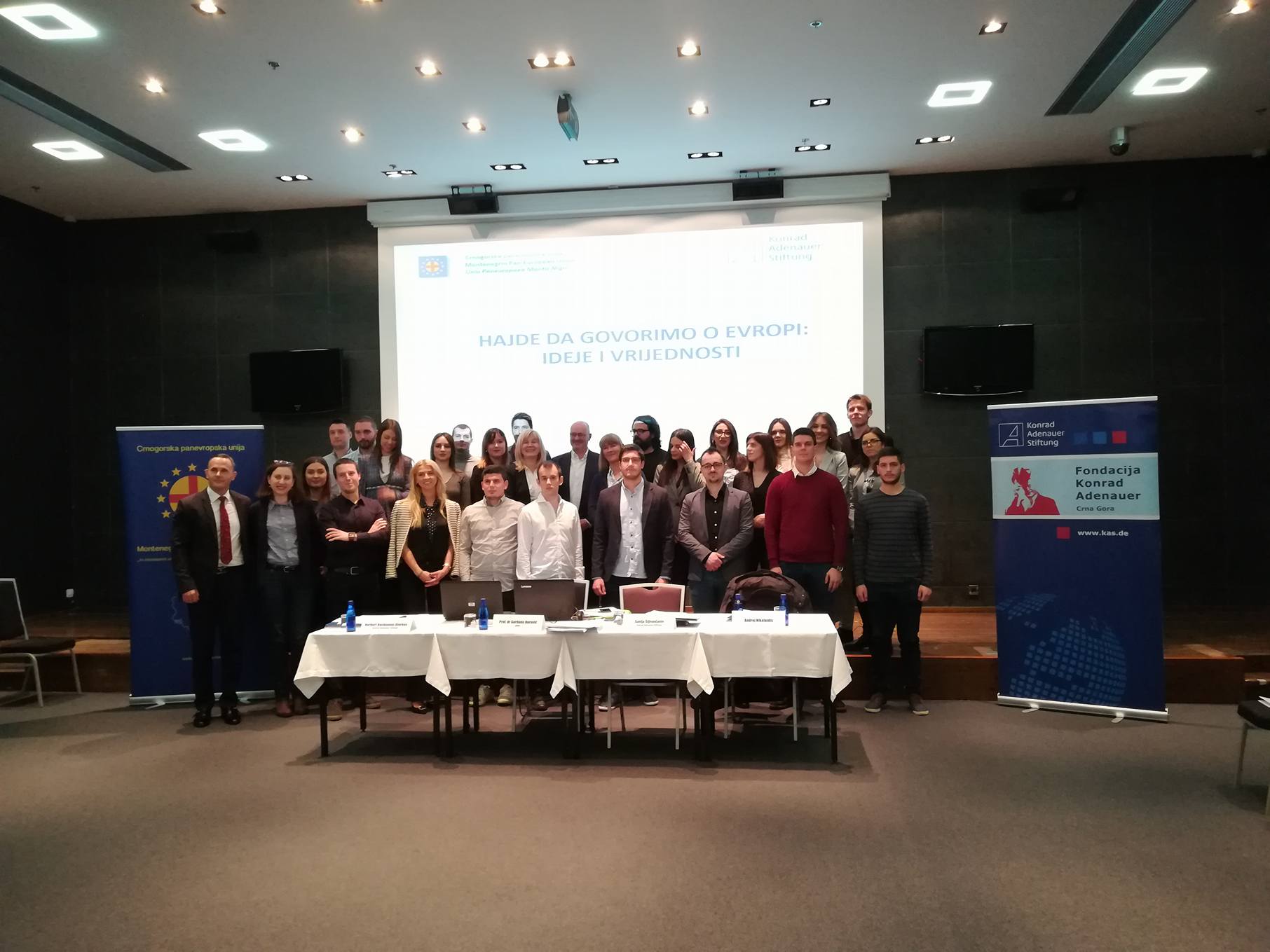 In the period from 24 to 25 March 2018, the seminar on "Let's Talk about Europe: Spirit and Ideas" was held successfully at the Avala Hotel in Budva, and organized jointly by the Konrad Adenaur Stiftung and the Montenegrin Pan-European Union, which acknowledged recently signed Memorandum of Cooperation.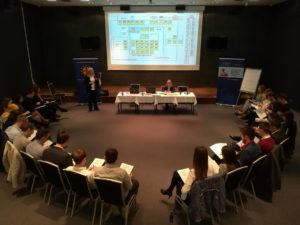 The target group of the seminar were young active and prospective people from Montenegro from different fields of society, some of whom were actively engaged in political parties, students of master and doctoral studies of social sciences, journalists and others.
The seminar's lecturers discussed  with youth on political, economic, cultural and conceptual aspects of Europe through a set of lectures and exercises.
Key lecturers were, with introductory opening of the seminar by Norbert Beckmann-Dierkes (KAS), writer Andrej Nikolaidis and prof. dr Gordana Đurović, with the assistance of young associates Msc Milica Muhadinović and Msc Teodora Lađić.