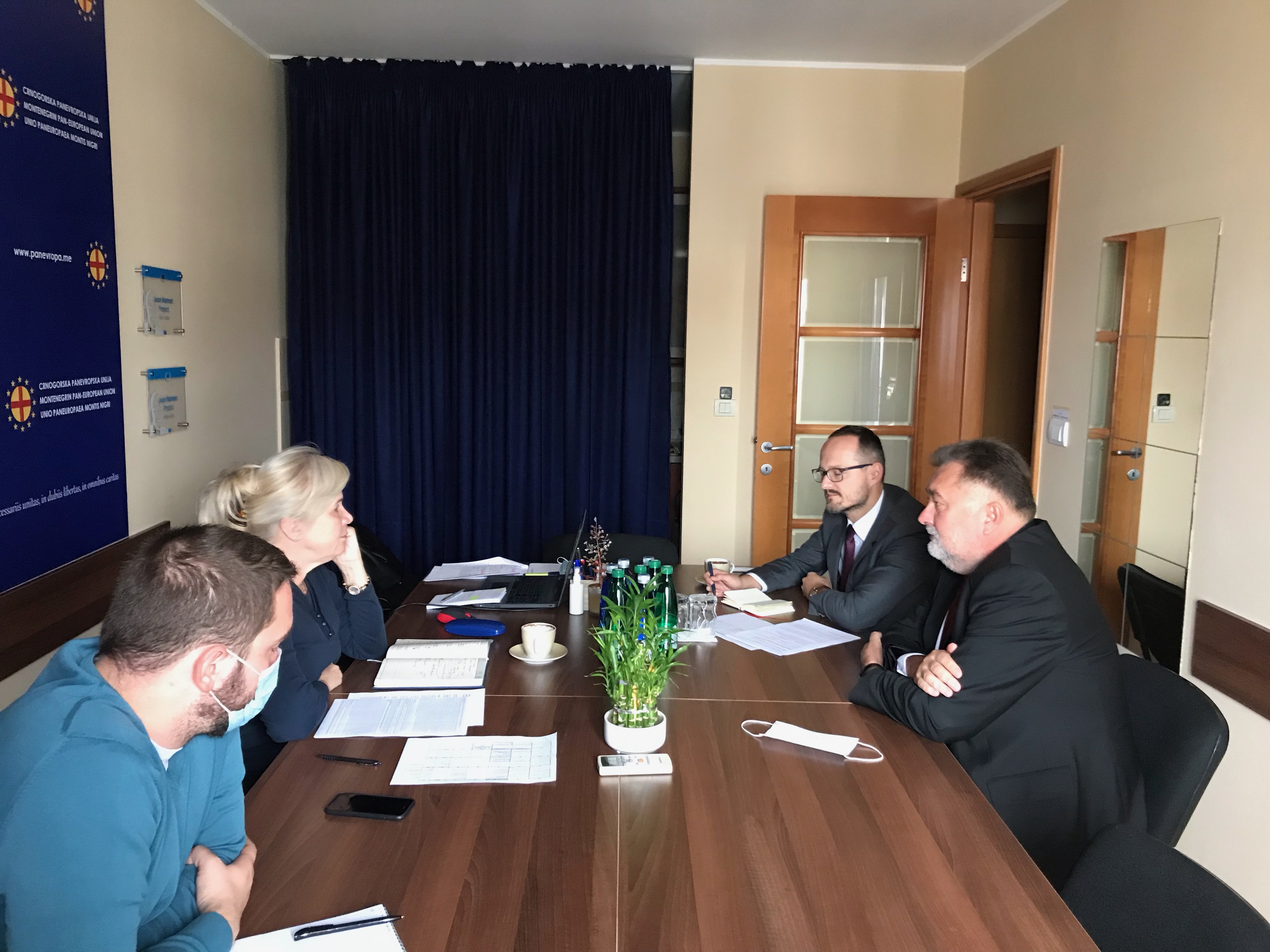 His Excellency, Ambassador of the Republic of Slovakia to Montenegro Boris Gandel visited the Montenegrin Pan-European Union today.
Beside the ambassador, the meeting was attended by the Deputy Head of Mission Martin Balco, president of the MPEU, professor Gordana Djurovic, researcher on the project V4/WB6 – Petar Raicevic and project manager, Bojana Boskovic.
The meeting was dedicated to the project of the Montenegrin Pan-European Union "V4 support to promote WB6 Common Regional Market: one market for post-COVID recovery" supported by the VISEGRAD Fund (The project is funded by the Governments of Czechia, Hungary, Poland and Slovakia through Visegrad Grants from International Visegrad Fund). The Embassy of the Slovak Republic is the main contact center of the VISEGRAD Fund for Montenegro.
The President of the MPEU, professor Gordana Djurovic, presented to the Ambassador the activities of the project and the dynamics of their implementation. She also presented the content of the research on which 20 researchers will work (2 researchers from the following countries – PL, CZ, SK, HU, AL, BA, KS *, ME, MK and RS), which will result in the e-book "Regional economic cooperation in V4 and WB6: sharing experience and knowledge in the context of the Common Regional Market and post-COVID recovery".