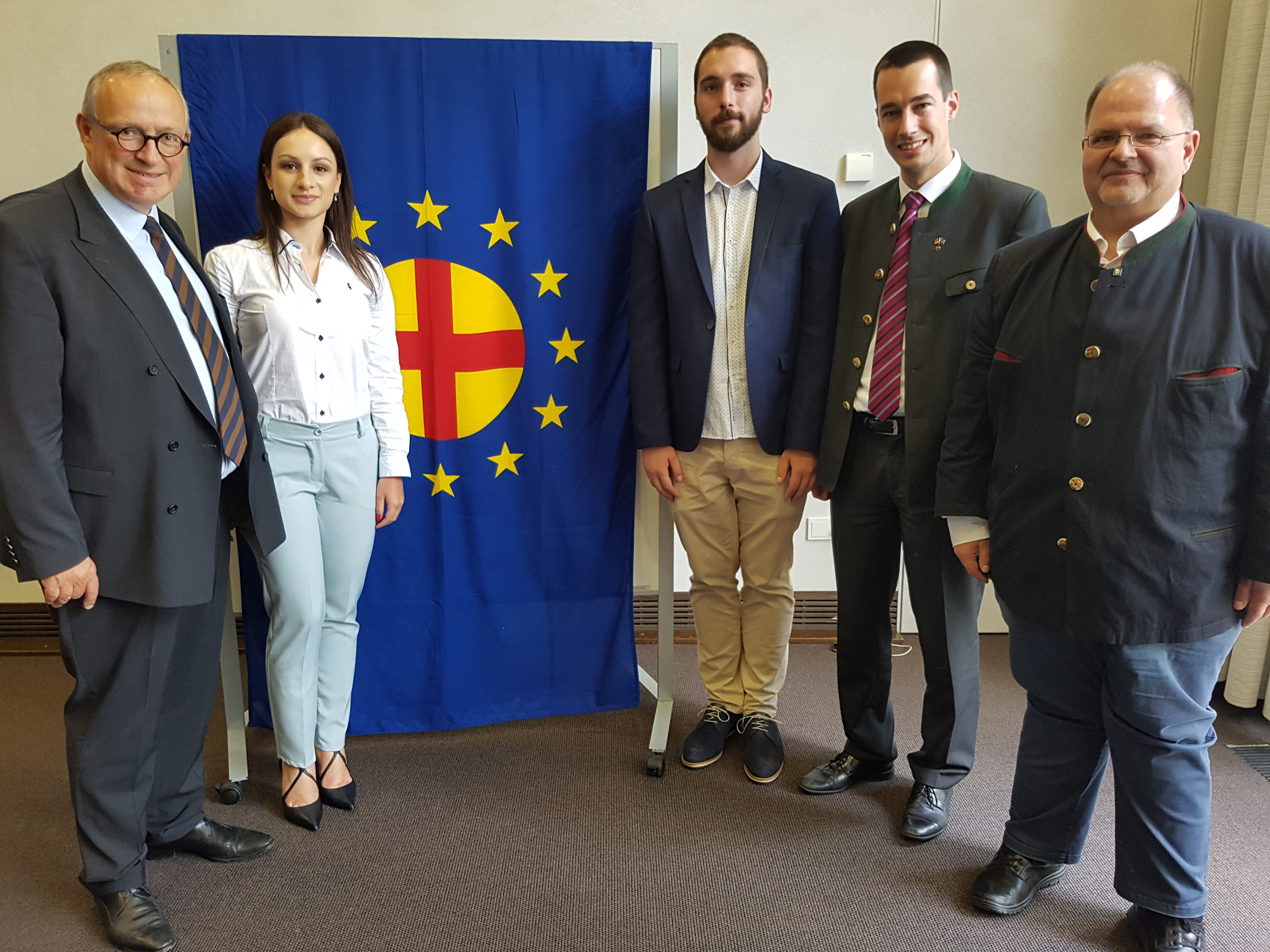 The Montenegrin Pan-European Delegation participated on the conference of Pan-Europa Germany, titled:
"Pan-Europe against Neo-nationalism and despondency: Strengthen the European Union! "on 13th of July 2019 in Augsburg.
The MPEU Delegation, project manager Teodora Lađić and Youth representative Petar Raičević, used this opportunity to discuss with Pan-European colleagues from Germany on variety of topics and have agreed on many areas to cooperate in the future period.
Paneuropa Baden Württemberg and Paneuropa Bavaria have welcomed the MPEU Delegation and arranged special program for their stay.