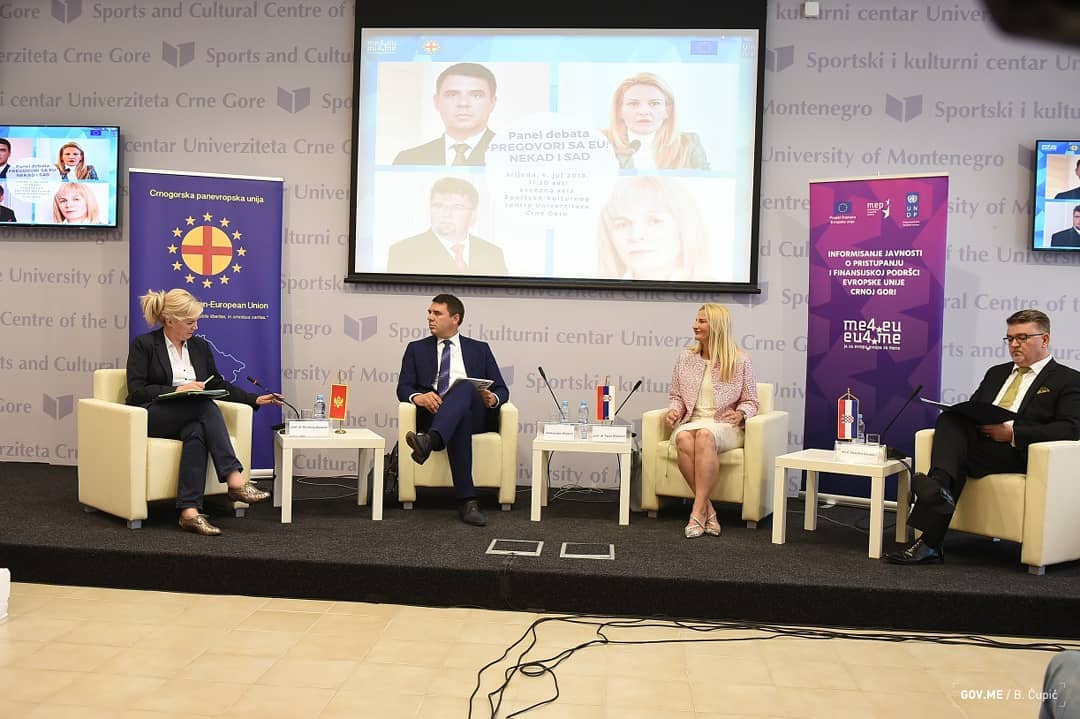 The Montenegrin Office for European Integration, in cooperation with the Montenegrin Pan-European Union, organized a panel debate on the occasion of the six-year of the opening of Montenegro's accession talks with the European Union: "Negotiations with the EU: Once and Now", on 4th of July 2018, in the premises of Sports and Cultural Center of University of Montenegro.
The panel was addressed by the main negotiator for the conduct of accession negotiations with Montenegro, Aleksandar Drljević, the head of the Negotiating Team for Negotiating the Accession of the Republic of Serbia to the European Union, prof. dr Tanja Miščević and the Ambassador of the Republic of Croatia to Montenegro, Veselko Grubišić. The panel was chaired by the President of the Montenegrin Pan-European Union prof. dr. Gordana Djurovic.
This was an opportunity to exchange views on the experiences of Montenegro, Croatia and Serbia in the accession negotiations, the current situation in the EU, as well as the European perspective of the Western Balkans.
Panel debate was organized within the EU4ME project funded by the EU and implemented by UNDP.