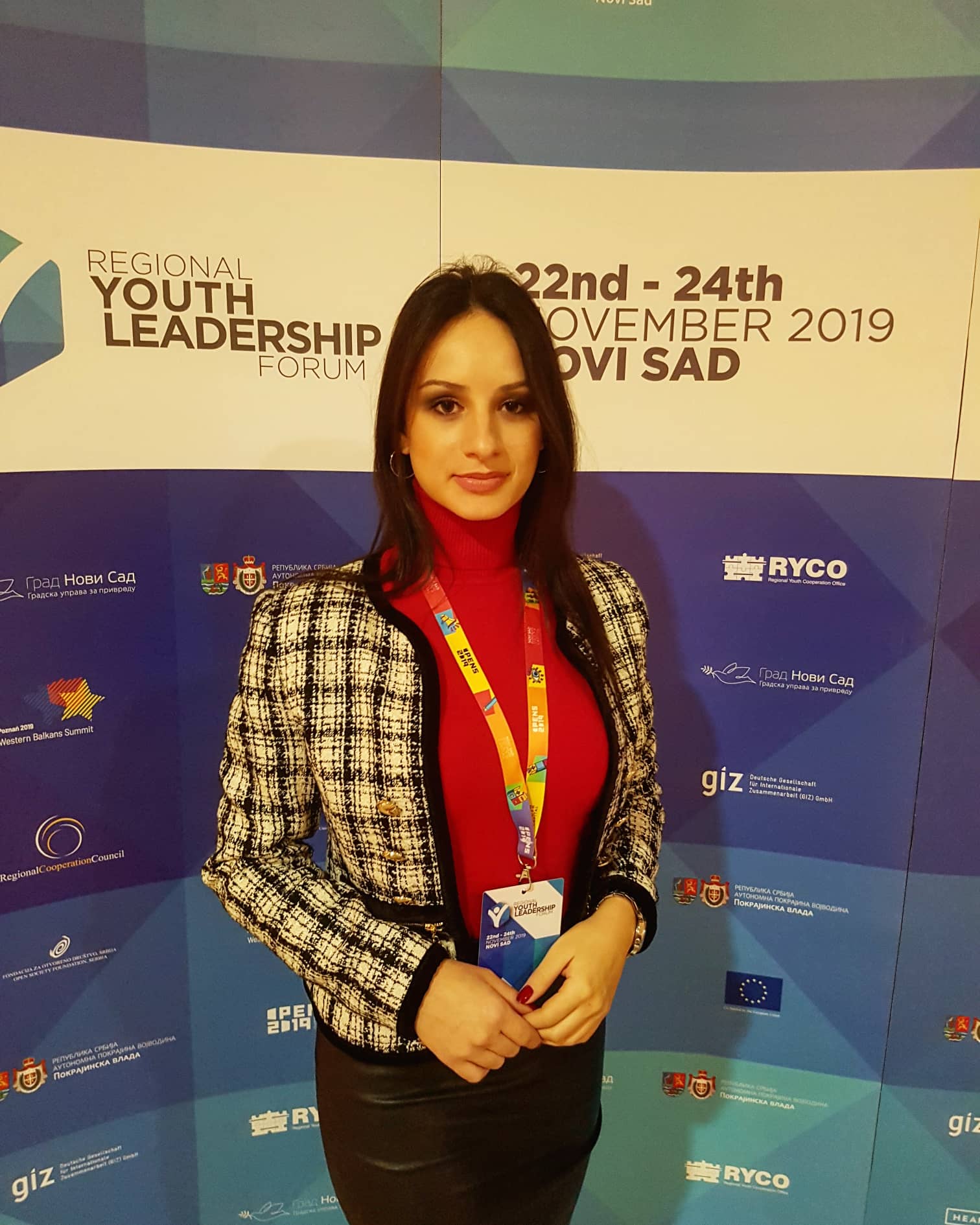 Teodora Lađić, project manager and Youth Secretary of the Montenegrin Pan-European Union, participated in the 4th Regional Youth Leadership Forum (RYLF), titled: "Speaking Youth to Power: Introducing Millennials to Policy Dialogue", in Novi Sad from 22-24 November 2019.
It is the annual conference that brings together around 200 young opinionated and socially active leaders from the WB6 region who were engaged in discussions with current policymakers and regional leaders on salient topics and challenges, promoting trust, peace and cooperation.
The Regional Youth Forum was organized by the European Movement in Serbia – local branch Novi Sad and the Belgrade Fund for Political Excellence. Indispensable support was provided by the Provincial Government of Vojvodina, the City of Novi Sad, the Regional Cooperation Council, the Regional Youth Cooperation Office (RYCO), the Polish presidency of the Berlin Process and the Deutsche Gesellschaft für internationale Zusammenarbeit (GIZ) – ORF Promotion of EU Integration.