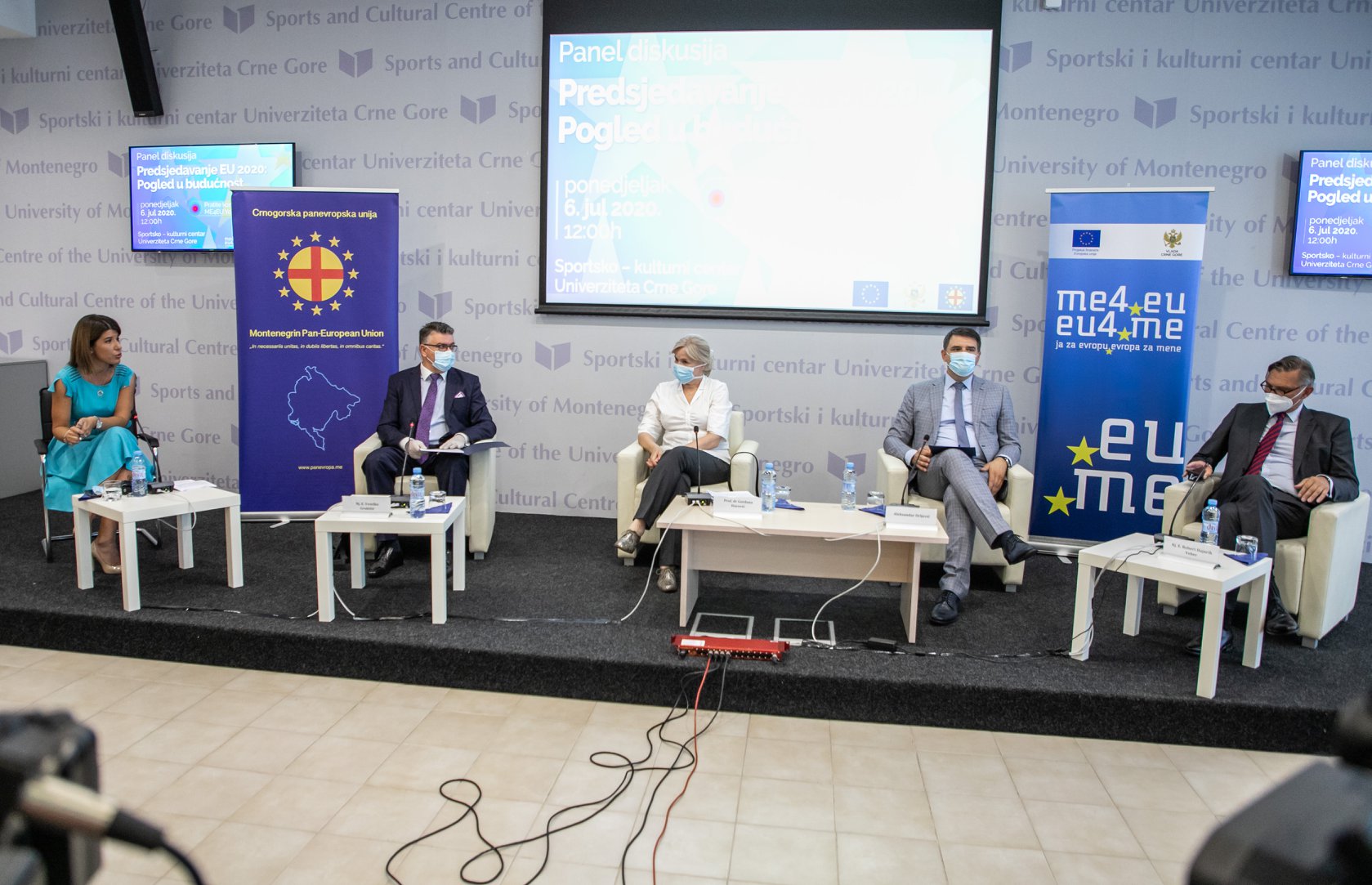 ?The Office for European Integration and the General Secretariat of the Government, in cooperation with the Montenegrin Pan-European Union, organized a panel debate: "EU Presidency 2020: a look into the future".
????????The meeting was organized on the occasion of the eighth anniversary of the accession negotiations, as well as the end of the Croatian presidency of the Council of the European Union and the takeover of the Presidency by Germany.
?The following spoke at the panel: Chief Negotiator Aleksandar Drljević, President of the Montenegrin Pan-European Union (MPEU) prof. dr Gordana Đurović and the Ambassadors of the Republic of Croatia and Germany to Montenegro Veselko Grubišić and Robert Heinrich Weber.
➡️The meeting was an opportunity to exchange views on the results of the Croatian and plans of the German Presidency of the EU, in the context of the European perspective of the Western Balkans, the current situation in the EU, as well as plans and commitments of Montenegro in the negotiation process.