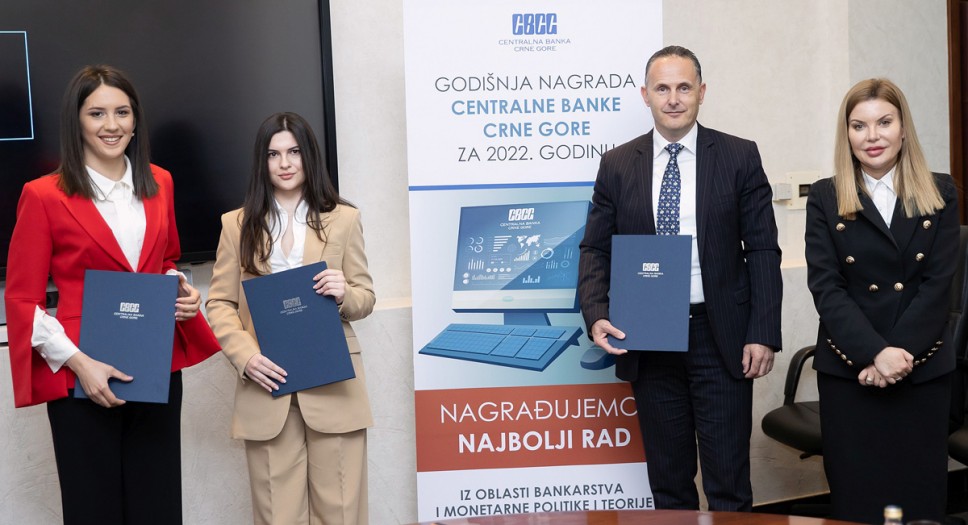 The annual awards of the Central Bank of Montenegro for 2022 in the field of banking and monetary policy and theory, which this institution traditionally awards for the best master's and doctoral thesis, this year went to students of the Faculty of Economics, University of Montenegro.
In the category of doctoral theses, the award was given to Martin Bojaj, member of the CPEU presidency, for the doctoral thesis "Maintaining price stability in Montenegro through the governance of external and internal factors of inflation".
The awards were decided by a commission made up of prominent university professors from Montenegro and the region, as well as Central Bank experts.