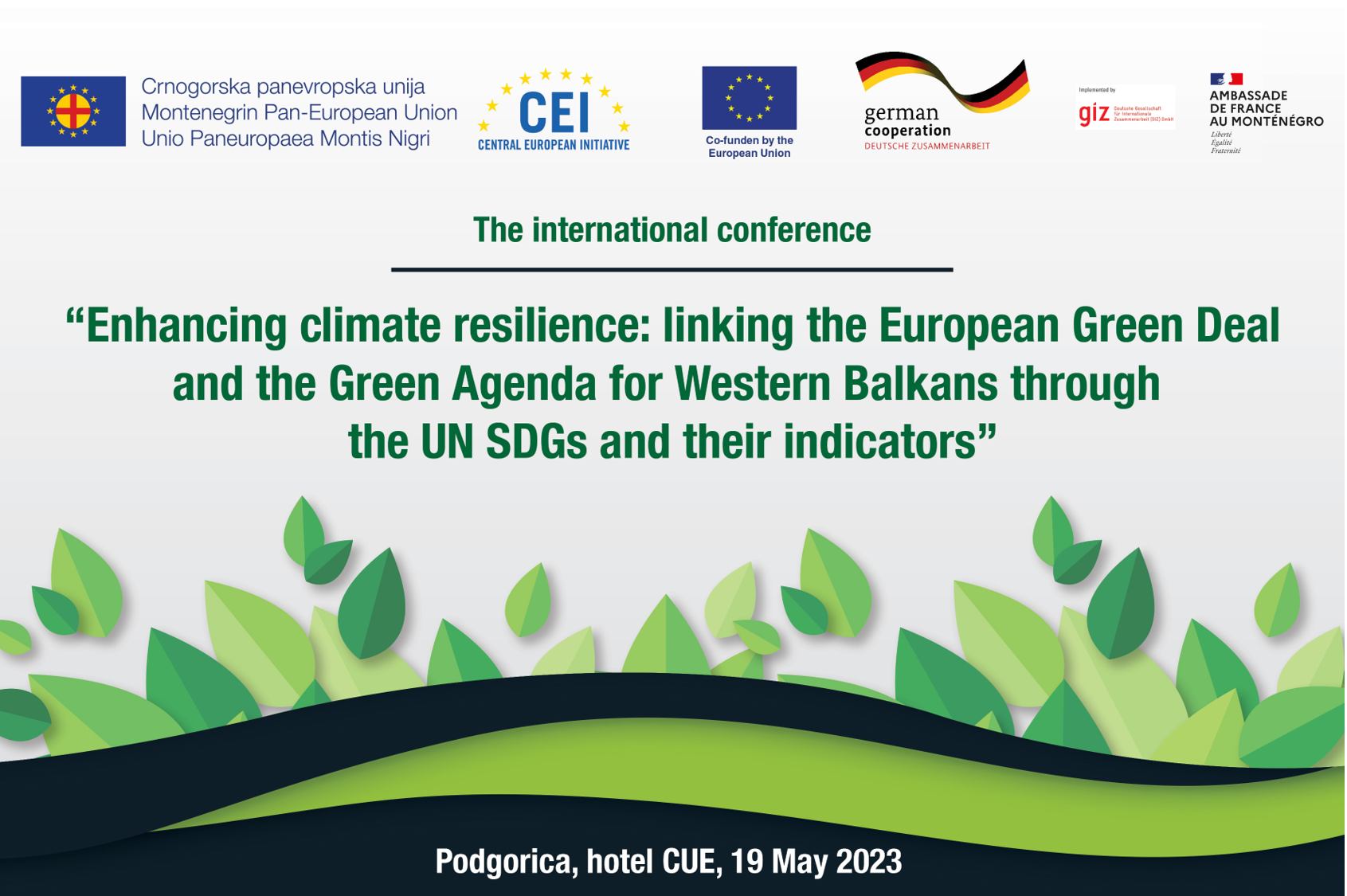 Join us at the international conference of the Montenegrin Pan-European Union "Enhancing Climate Resilience: Linking the European Green Deal and the Green Agenda for Western Balkans through the UN SDGs and their Indicators", which will be held on May 19, 2023, in the CUE Hotel, Podgorica, starting at 10.00 a.m.
The conference will focus on sustainable development and the EU's commitment to achieving Agenda 2030 through the European Green Deal, as well as our region through the Green Agenda for the Western Balkans.
The working language of the conference is English. Please confirm your participation no later than May 15, 2023, by email [email protected].