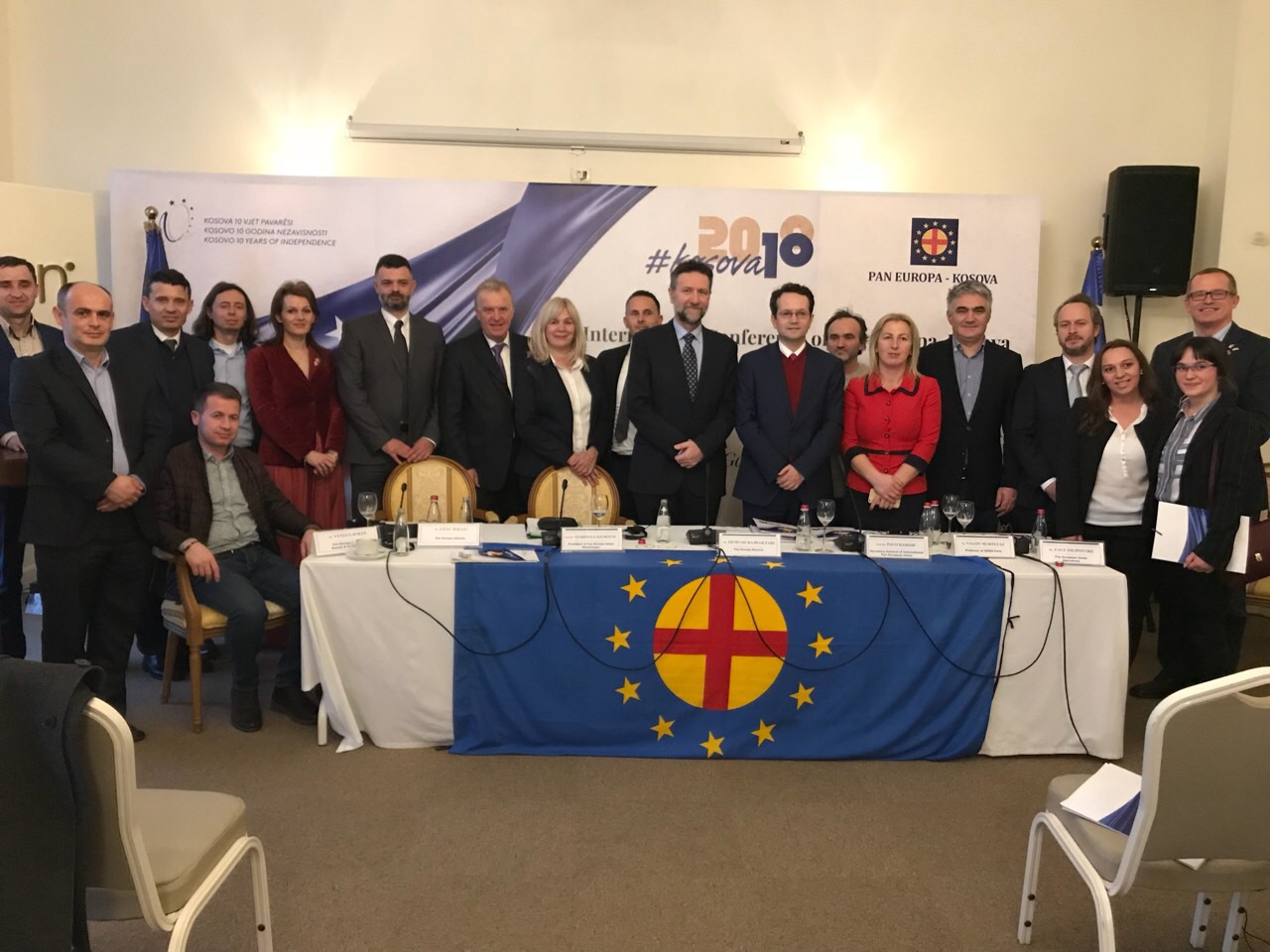 Panevropa-Kosovo organized an international conference: "Decade of Independence - Kosovo's European path" in Prishtina from 17th to 19th February 2018.
Organisation of this international conference of Pan-Europa-Kosova was on occasion of 10 anniversary of independence of Kosova and was held under the Patronage of the Office of President of the Republic of Kosovo, Mr. Hashim Thaçi.
Participant on the conference were representatives from the Pan-European Union network (both, from the EU Member States and from Western Balkan), representatives of the State Authorities of Kosovo (Office of the President, Office of the Prime Minister, Assembly of Kosovo, Ministry of Foreign Affairs, Ministry of European Affairs).
 The Montenegrin Pan-European Union was represented by the president of MPEU, prof. dr Gordana Djurovic, and she was one of the speakers on the international Pan-Evropa Kosova conference.