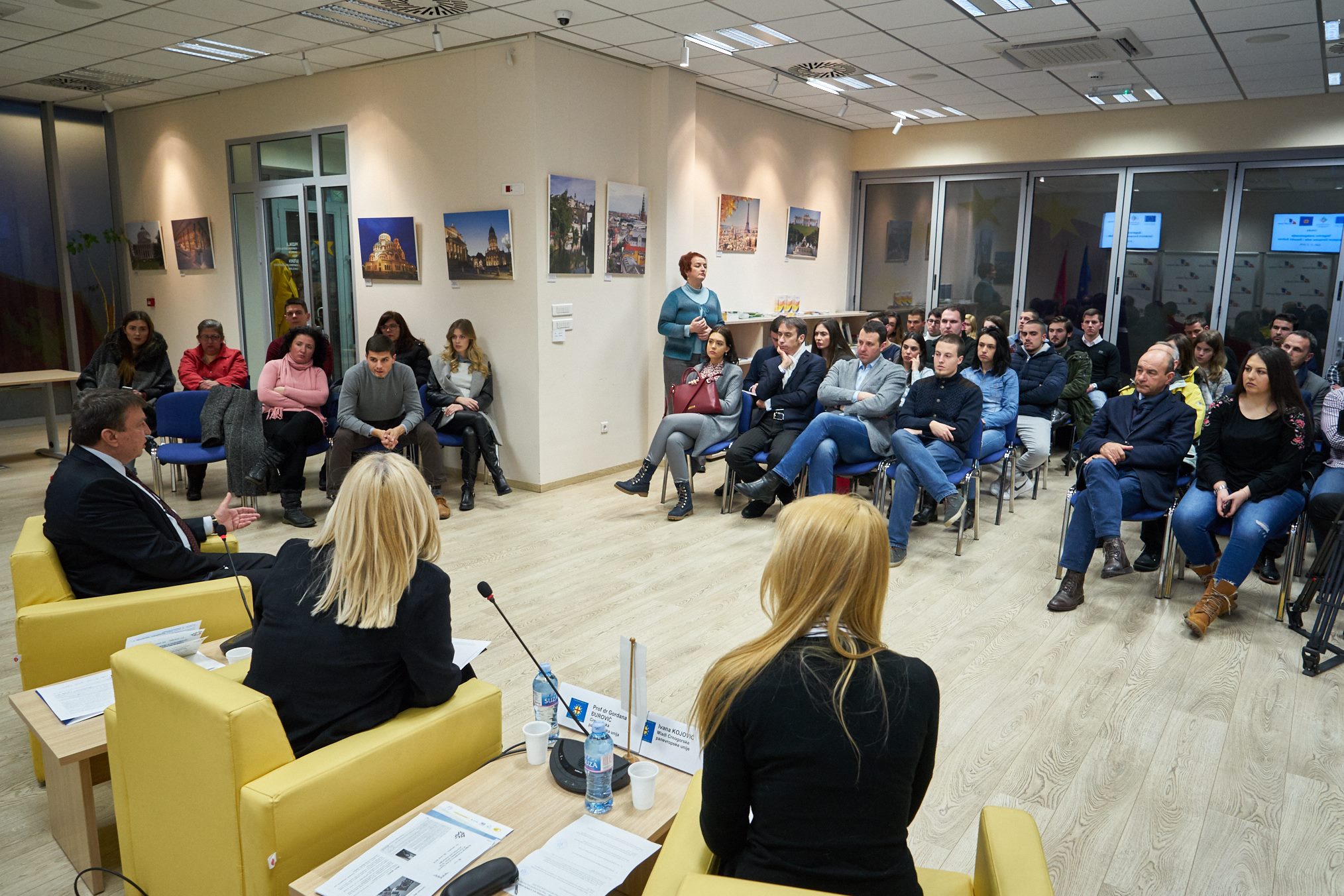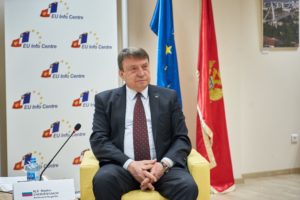 27.02.2018.

➡AMBASSADOR TCHERVENJAKOV: BULGARIA 
 WILL DO ITS BEST TO KEEP FOCUS ON THE ENLARGEMENT POLICY DURING THEIR PRESIDENCY MNE
 EU??
"Bulgaria will do its best to keep focus on the enlargement policy during their Presidency of the Council of Ministers," said Bulgarian Ambassador Mladen Tchervenjakov. Hence, enlargement policy is good for the Western Balkans, but also for the European Union, this was emphasized on the debate organized by the Montenegrin Pan-European Union  in the EU Info Center.
"There is no security and stability in the Balkans, until all countries in the region become members of the EU. Only then Balkans will stop producing more history than they have in geographical terms, "Tchervenyakov said.
The  Montenegrin Pan-European Union Youth had the opportunity to host the Ambassador of the Republic of Bulgaria who spoke at the third round of talks on the subject of European integration with diplomatic representatives of European countries.