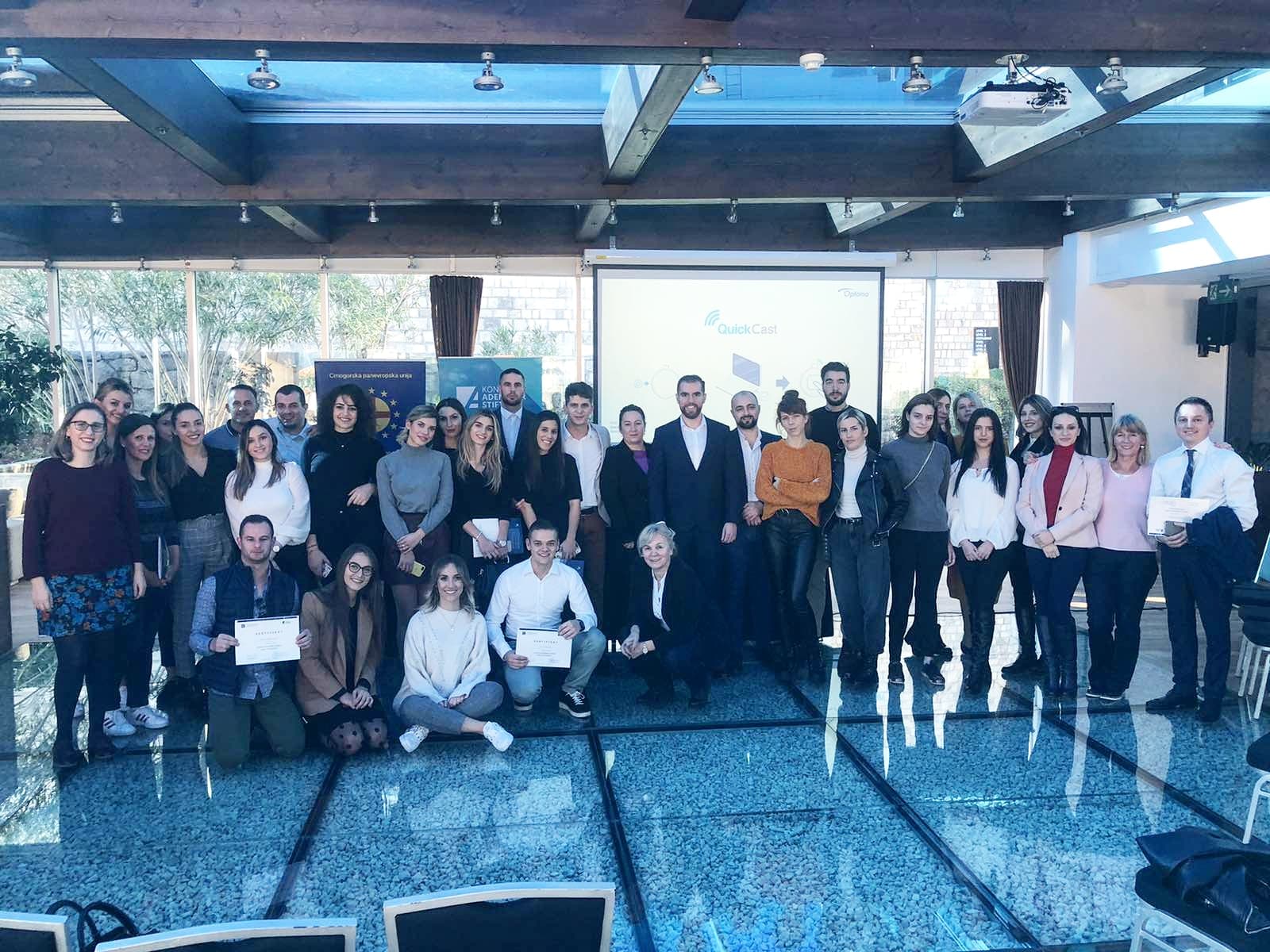 The Montenegrin Pan-European Union in cooperation with Konrad Adenauer Stiftung, successfully implemented the seminar with topic: "Let's talk about Europe: Ideas and values" in Budva, from November 29 to December 1, 2019.
Through a series of lectures and exercises, seminar participants gained skills and knowledge about European cultural diversity, political and economic aspects, regional cooperation and a new perspective on the European enlargement agenda.
The target group of the seminar were perspective young people from different spheres of social life, i.e. students, representatives of the NGO sector, the public sector, the media and the business community.
VIDEO LINK: https://www.youtube.com/watch?v=mCQde8bjaHE&fbclid=IwAR0RMu81KxsmTh4wiEaePQ3UoUP6THqnTQgx2rnnVdqQ8vUjF1hoy5ZGeTk