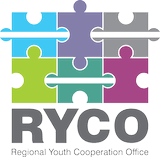 Montenegrin Pan-European Union project " Multidimensional aspects of Democracy and Identity: Youth Dialogue and Learning in the time of COVID-19 pandemic" (MULTIYOU) supported by Regional Youth Cooperation Office for the period February – September 2021.
The general objective of this project is to challenge youth issues related to democratic and identity inherited narratives in the time of COVID-19 pandemic by providing safe environment for intercultural dialogue, learning and cooperating among diverse peers from multicultural communities within named Contracting Parties from the Western Balkan region.
The main project outputs:
Google survey (respondents – young people from 4 Western Balkan countries – AL, BA, ME and RS)
Regional Summer School on multidimensional aspects of democracy and identity among youth in Western Balkans. It shall consist of: panels, lectures, workshops, discussion sessions and field trips
Brochure – opinion and recommendations based on survey and school findings (authors: experts, representatives from diverse sectors and school participants – youth)
Dissemination of project activities (website, social networks and other information and dissemination activities: participation on other conferences, TV debates, seminars, interviews to media, etc.)
Impact of the project (main project mid-term objectives):
Improved intercultural dialogue among youth and between youth and other relevant stakeholders (policy-makers, NGOs, business, media and other local partners)
Contributed to youth learning and understanding processes related to creation of inclusive, multicultural and democratic societies
Fostered youth reconciliation by sharing experience and cooperating
Raised awareness on democratic and identity issues and their impact on youth
Number of directly targeted people:  Survey (Google form) – around 500 respondents, School – 24 youth participants, 10 lectures/speakers; Brochure – shared to more than 100 relevant addresses. In total: more than 600 people. In total more than 1000 people reached.
Project partners:
The Observatory for Children and Youth Rights (Albania)
Centre for Foreign policy (Serbia)
Pan-European Union of Bosnia and Herzegovina (Bosnia and Herzegovina)
History of Project activities: