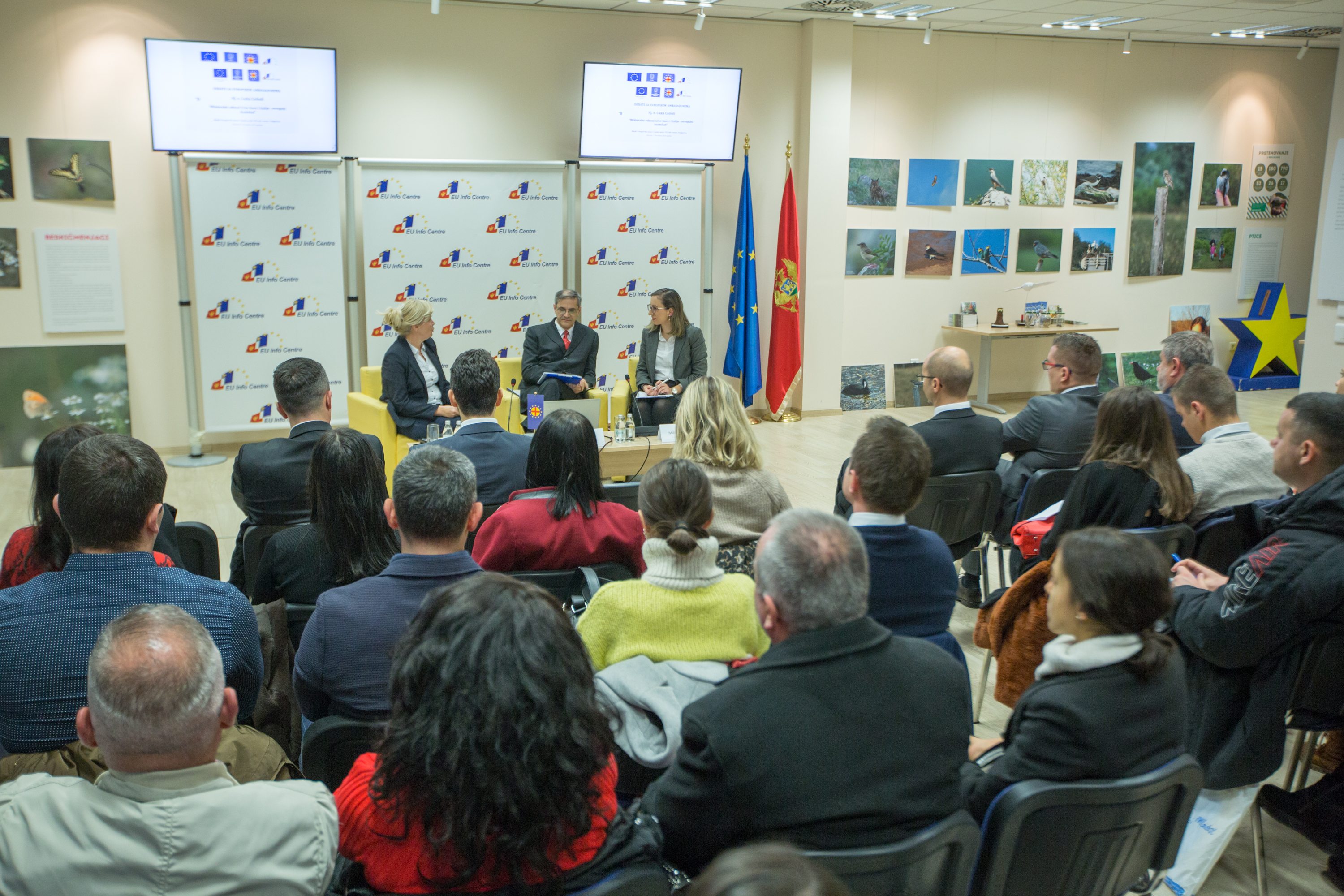 The last debate for 2019 with diplomatic representatives from European countries was held on Thursday, December 5, 2019, organized by the Youth of the Montenegrin Pan-European Union and with the support of the EU Info Center.
Our guest was H.E. Mr Luca Zelioli, Ambassador of Italy to Montenegro, with the facilitation of prof. dr Gordana Djurovic, President of the Montenegrin Pan-European Union.
The Italian ambassador expressed his country's view that Europe is incomplete without the successfully integrated Western Balkan countries. He emphasized that Italy particularly appreciates Montenegro's regional policy and that, although geographically small, it plays a significant role in the stability of the entire Western Balkan region.
Ambassador Zelioli recalled the extraordinary bilateral relations between Montenegro and Italy, which were especially strengthened through alliance in NATO. He shared his past experiences of cooperation through numerous Italian investments, support for reforms especially in the area of ​​the rule of law, cooperation in the field of culture and education, and overall support in the European integration process. Through a description of past relations, he pointed out the great jubilee in Italian-Montenegrin relations, i.e. 140 years of diplomatic relations between Italy and Montenegro.
In particular, he referred to the cooperation in the field of culture, which is highlighted by the significant number of cross-border projects involving entities from Montenegro and Italy.
Finally, he spoke about the role of Italy in the European Union and the current challenges on the European and world scene.
The introductory speeches were followed by a discussion with the audience, where young people from the MPEU and other organizations, as well as other attendees, asked numerous questions to the distinguished guest.