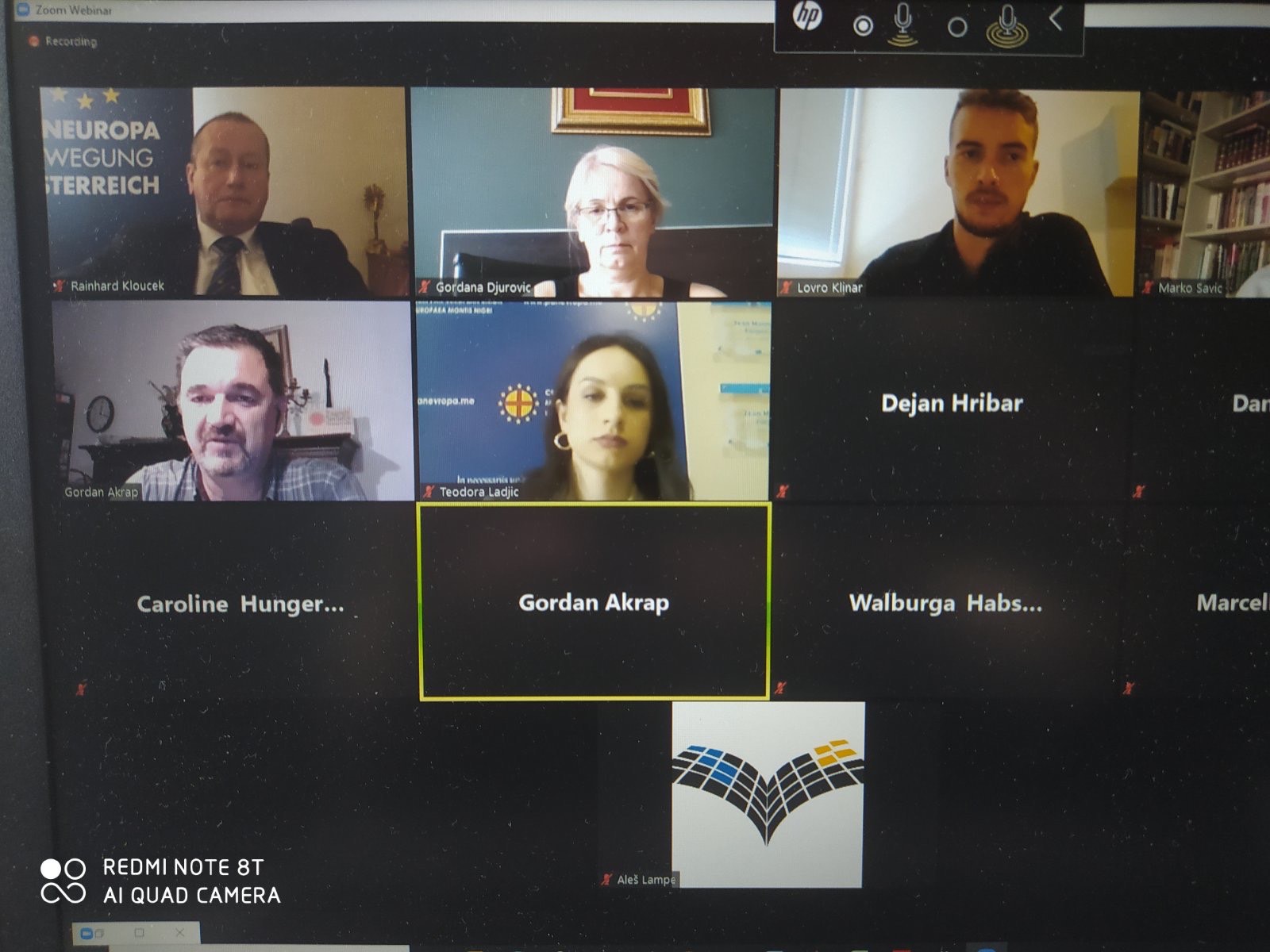 First day of the international conference (webinar) as part of the project "Citizens Looking for Multidimensional Migration Challenges (CITIMIG)" was held online via Zoom today on 3rd of July, 2020. This webinar is co-organized by the Austrian and Slovenian Paneuropean Movement and Paneuropean Union Montenegro, co-financed by the Europe for Citizens Programme of the European Union.
📌The distinguished panelists from across Europe and more than 50 participants discussed about the migration and security challenges in the EU and Western Balkans.
❗️Registration to the webinar is still open for tomorrow (4th of July 2020) as second day of the webinar. You are all welcome!
➡️To register for the webinar please use this link for the program on Saturday July 4th: https://us02web.zoom.us/…/register/WN_TKGURoCUTvy4xozRQl9lBQ