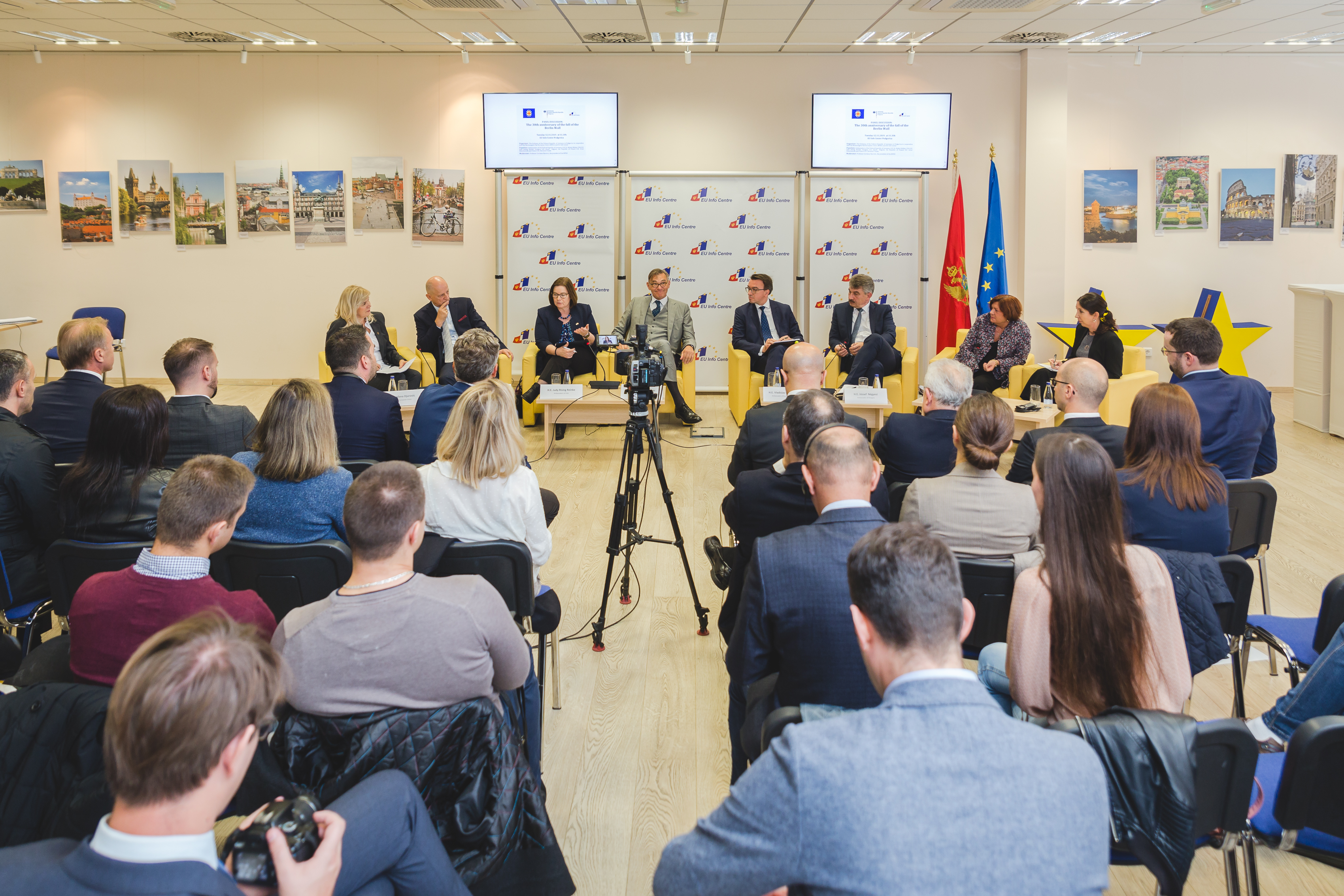 On the occasion of the 30th anniversary of the fall of the Berlin Wall, the Embassy of the Federal Republic of Germany in Podgorica in cooperation with the Montenegrin Pan-European Union and EU Info Centre hosted panel discussion on the transformation of Germany and Europe sparked by the collapse of the Wall as synonym for the Cold War's division of a country and a continent.
The fall of the Berlin Wall paved the way for Germany's reunification, but beyond that, it was an event with global consequences. A wave of freedom swept over the continent and historical events happened as domino effect. Nowadays, many of the Central and Eastern European states are members of the EU and NATO, while the Western Balkan states strive to become members of the EU.
PANELISTS were ambassadors of:
1. Federal Republic of Germany, H.E. Dr Robert WEBER
2. France H.E. Christine TOUDIC
3. Hungary H.E. József NÉGYESI
4. Republic of Poland H.E. Artur DMOCHOWSKI
5. Russian Federation H.E. Vladislav MASLENIKOV
6. USA H.E. Judy RISING REINKE
The MPEU president, professor Djurovic moderated the panel discussion.
The ambassadors shared personal perspective on these events, feelings from and related to that period. Moreover, they tackled nowadays context, geopolitics, EU-MNE relations and other relevant issues. The audience used opportunity to pose numerous interesting questions, which furthermore enriched panel.