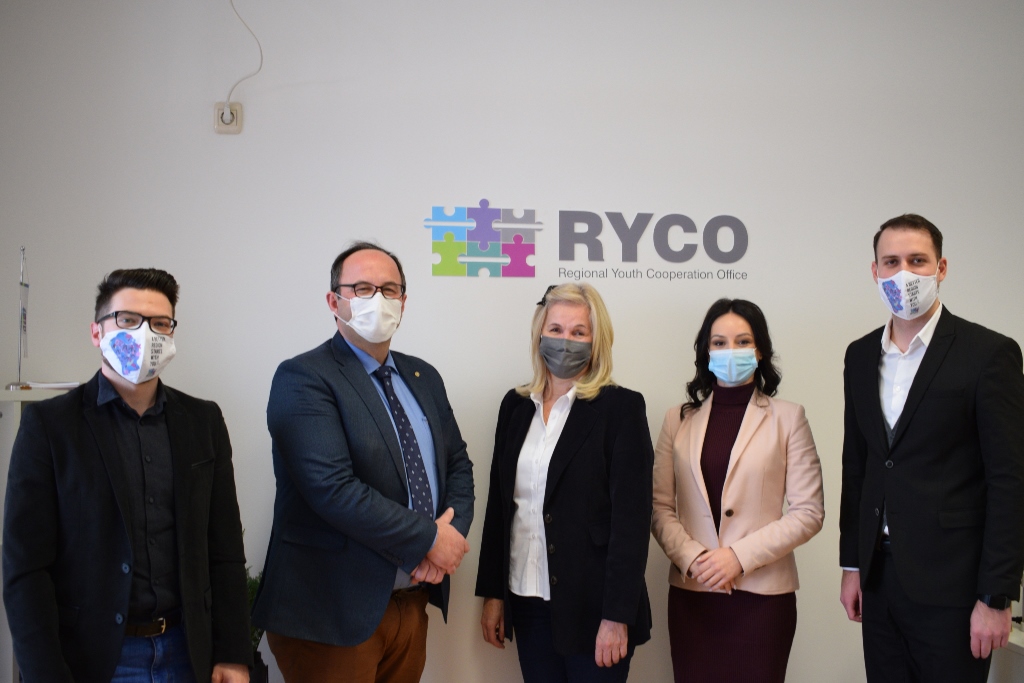 The Montenegrin Pan-European Union (MPEU) has just signed an agreement on financing the project "Multidimensional aspects of democracy and identity: Youth Dialogue and Learning in the time of COVID-19 pandemic" – MULTIYOU with the Regional Youth Cooperation Office (RYCO).
We hope that this project will contribute to the improvement of intercultural dialogue, knowledge in the field of democracy and identity and reconciliation in Montenegro and the region through a series of activities aimed at young people from Albania, Bosnia and Herzegovina, Serbia and Montenegro.
The meeting in Podgorica was attended by colleagues from RYCO Edin Koljenović, Head of Local Office in Podgorica, Denis Piplaš Project Coordinator from RYCO Headquarters in Tirana and Besnik Vasolli, Program Manager from RYCO Headquarters in Tirana, while on behalf of the MPEU delegation President Gordana Đurović was present and project manager Teodora Lađić.