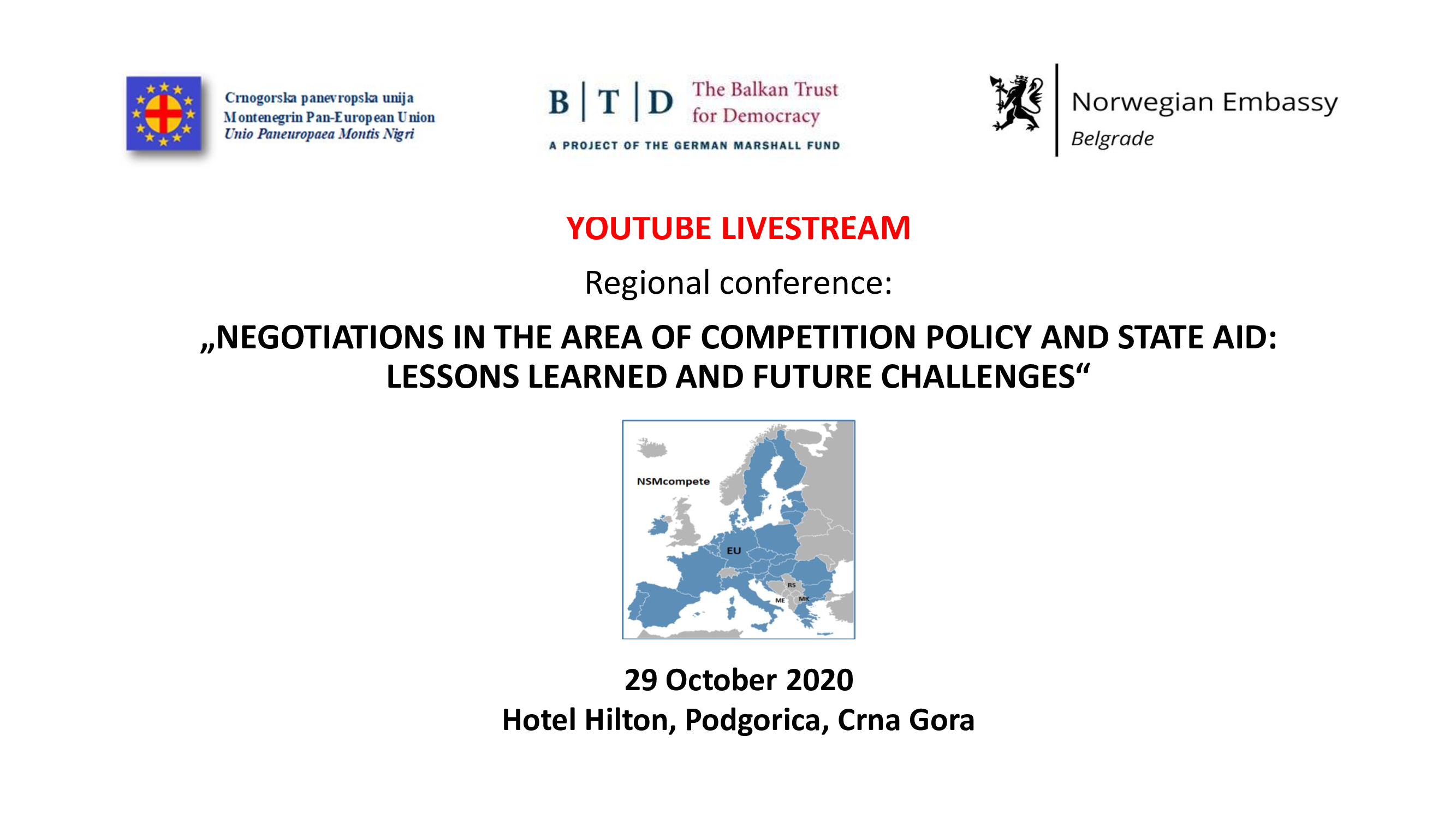 FOLLOW via 📲💻 on the YOUTUBE channel the regional conference organized by the NGO Montenegrin Pan-European Union (MPEU) with the support of the Balkan Trust for Democracy, the German Marshall Fund and the Royal Norwegian Embassy in Belgrade, topic"Negotiating Competition Policy: Lessons Learned and Future challenges. "
Link: https://www.youtube.com/watch?v=pqQ-Zblw9dY&feature=youtu.be
📍 The conference is part of the project "Towards Negotiations in the Area of Competition Policy: Challenges for North Macedonia, Serbia and Montenegro – NSMcompete" for the period from January to December 2020.
🏢⏰The conference is scheduled for Thursday, October 29, 2020, in Podgorica, starting at 10 a.m. at the Hilton Hotel.
Due to health measures to prevent the spread of the COVID-19 pandemic, only a limited number of people can attend the event.
Thank you for your understanding and we hope you will be with us online!